Maruoka Castle x NAKED Hikari Knot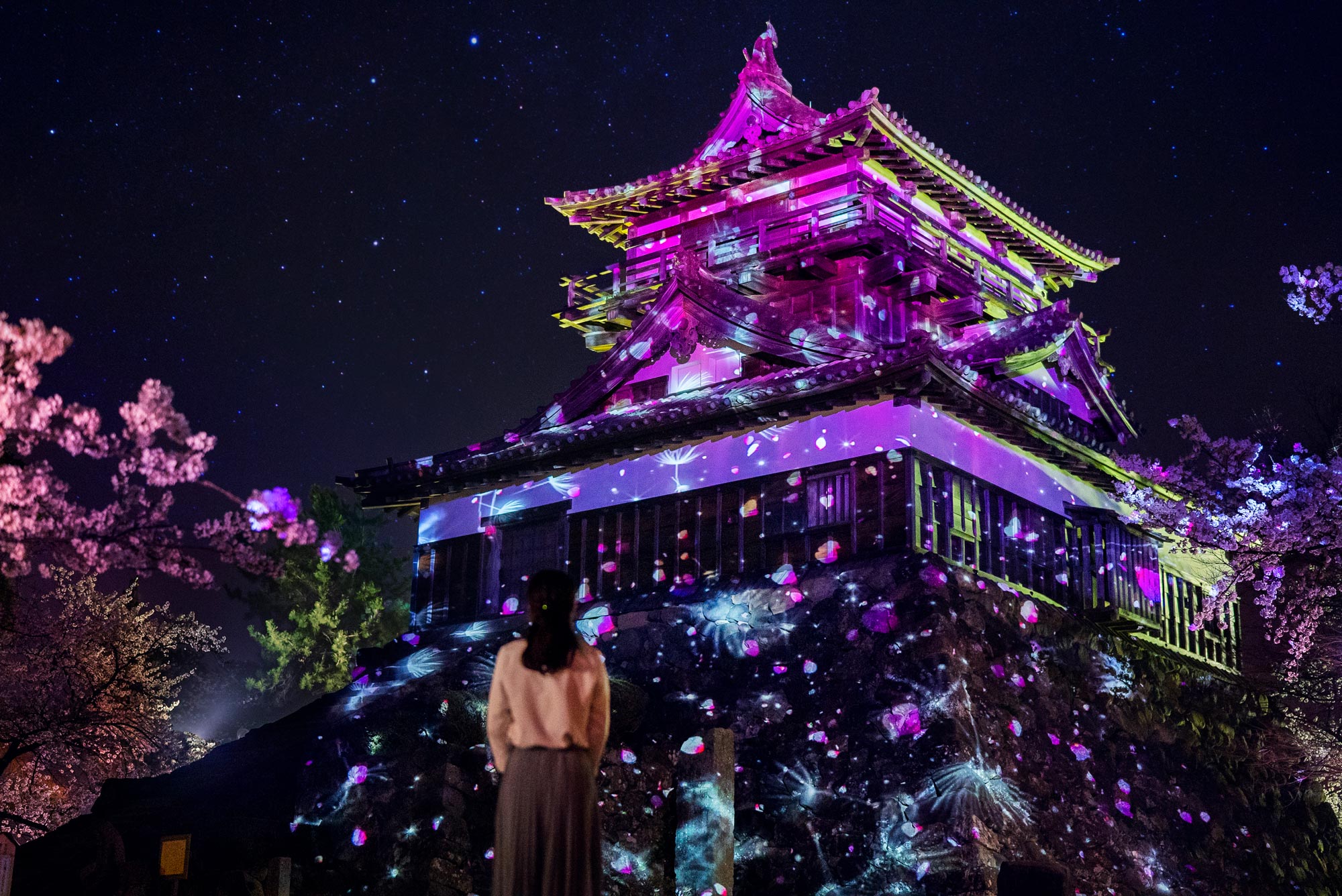 As part of our "Future Creation Project" activity, planning and directing at NAKED Hikari Knot" held from Wednesday, March 31, 2021 at Maruoka Castle in Sakai City, Fukui Prefecture.・ I am working on production.
NAKED 2014, as a future creation project, Naked has been co-creating activities in Japan and overseas with children, adults, and companies in the region to creatively express the charm and feelings of the region for the future.
In 2014, at Izumi Elementary School in Suginami Ward (currently Shinsen Izumi Elementary School in Suginami Ward), and in 2015 at Kesennuma Mukai High School, we supported the expression of feelings using projection mapping. From 2016​, we launched the practical project "0 × 0 = ∞ (Mugendai) Project" to foster creativity with Osaka University of Arts, and the works of students including students of Osaka Osaka University of Arts, Art Science Course and high school students who want to participate. We support planning, production, and production, and have released works every year.
And 2021, a new as part of this future creation project, in Maruoka castle with the old architectural style Among tower that existing in the Fukui Prefecture, 1 permanent planning "Maruoka Castle × where you can enjoy all year round NAKED Hikari knot" Started in collaboration with local people.
projection mapping show where you can experience the history of Maruoka Castle projected on the castle tower, you can enjoy the award-winning works of the "One-stroke Enlightenment Award *" written by the local Fukui Prefectural Maruoka High School Calligraphy Department as interactive content. I can do it.
* The "Ichiboshi Keijo Award" means that Maruoka Castle has a monument to the shortest letter in Japan, "Beware of the Ichiboshi Keijo Fire. This is a letter contest organized by Sakai City every year with the aim of restoring the genuine letter culture that cannot be transmitted.
NAKED will continue to contribute to the local community and foster children's creativity through future creation project activities.
Work introduction
---
Maruoka Castle castle tower
The history of Maruoka Castle is projected on the castle tower by projection mapping
The dignity of Maruoka Castle, which has the oldest architectural style among the existing castle towers, and the history drawn as a story are fused projection mapping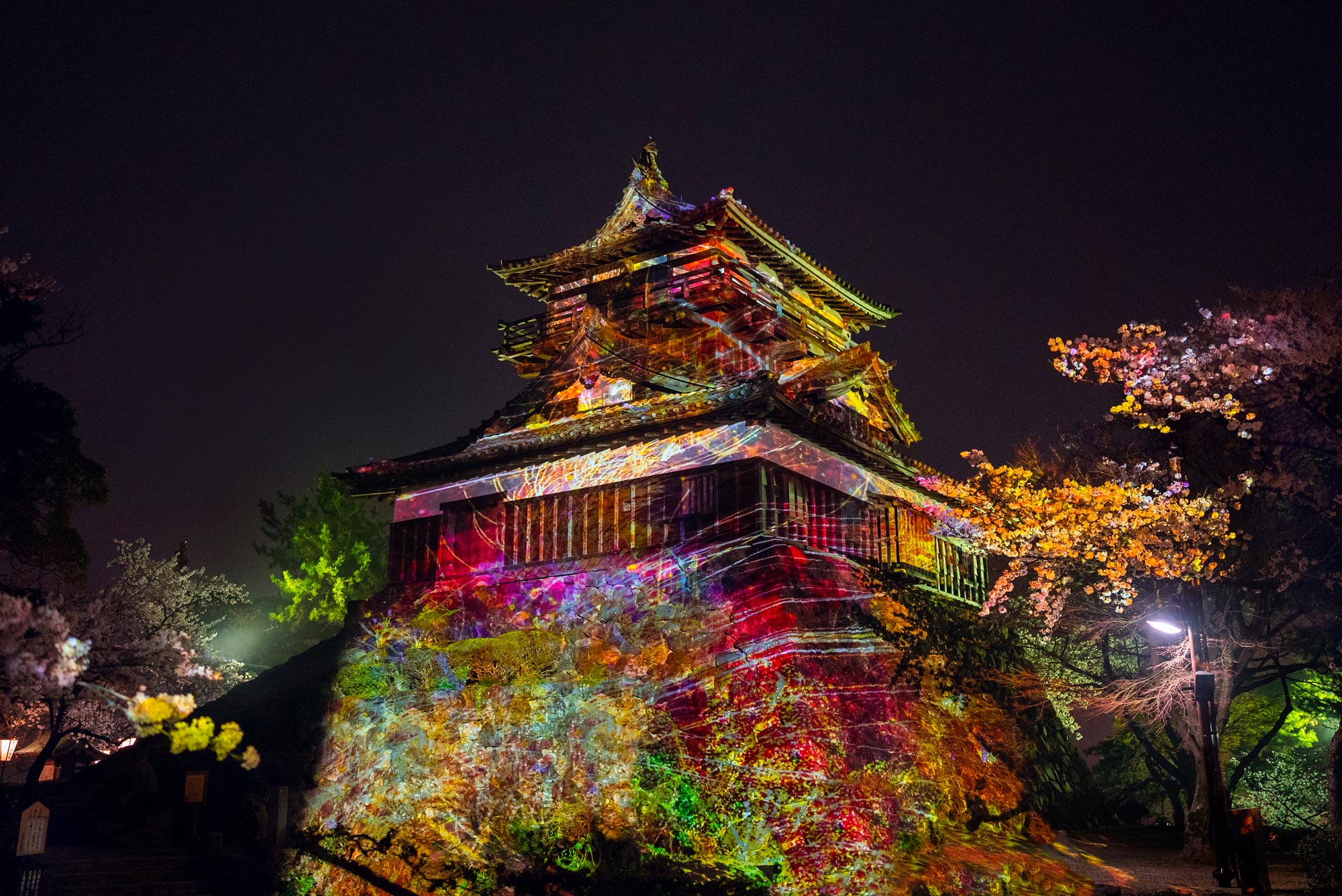 Otenshuzen Park
At Otenshuzen Park, which was once the inner moat of Maruoka Castle, an elegant moat was reproduced with various productions.
You can enjoy interactive video effects such as the kaleidoscope fireworks spreading when you step on it.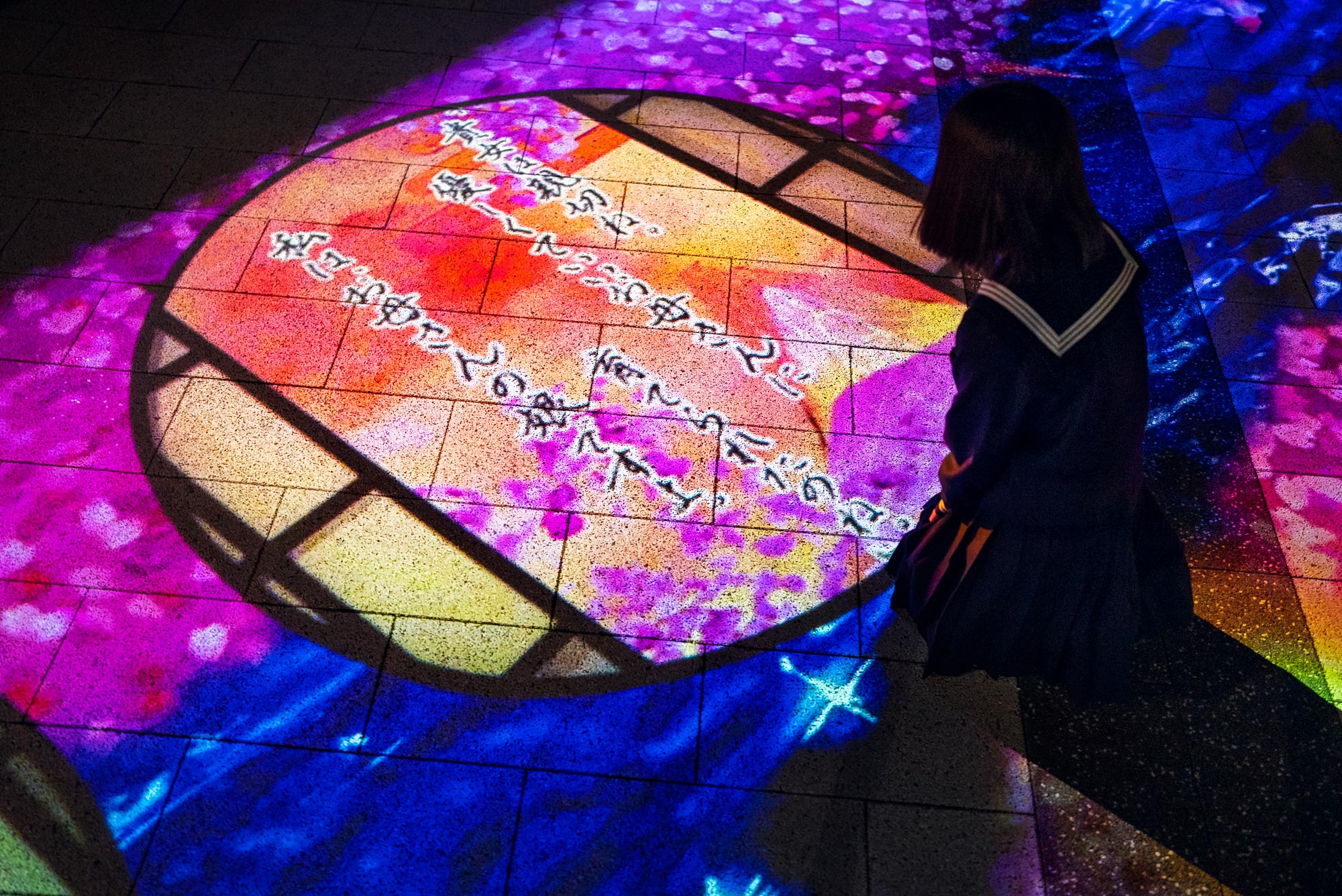 Outline of "Maruoka Castle x NAKED Hikari Knot"
・ Event name: Maruoka Castle x NAKED Hikari Knot
・ Venue: Maruoka Castle (1-59, Kasumi-cho, Maruoka-cho, Sakai-shi, Fukui)
・ Date: March 31, 2021 (Wednesday) ~
* Screened daily
・ Holding time: Maruoka Castle castle tower / Daily from 20:00 to 21:00, screening twice in total
Otenshuzen Park / 19: 00-21: 00
・ Official HP: https://www.city.fukui-sakai.lg.jp/
・ Fee: Free
・ Organizer: Sakai City
・Planning/Direction/Production: NAKED,INC.