[NAKED, INC. VR] NAKED OCEAN
[NAKED, INC. VR] NAKED OCEAN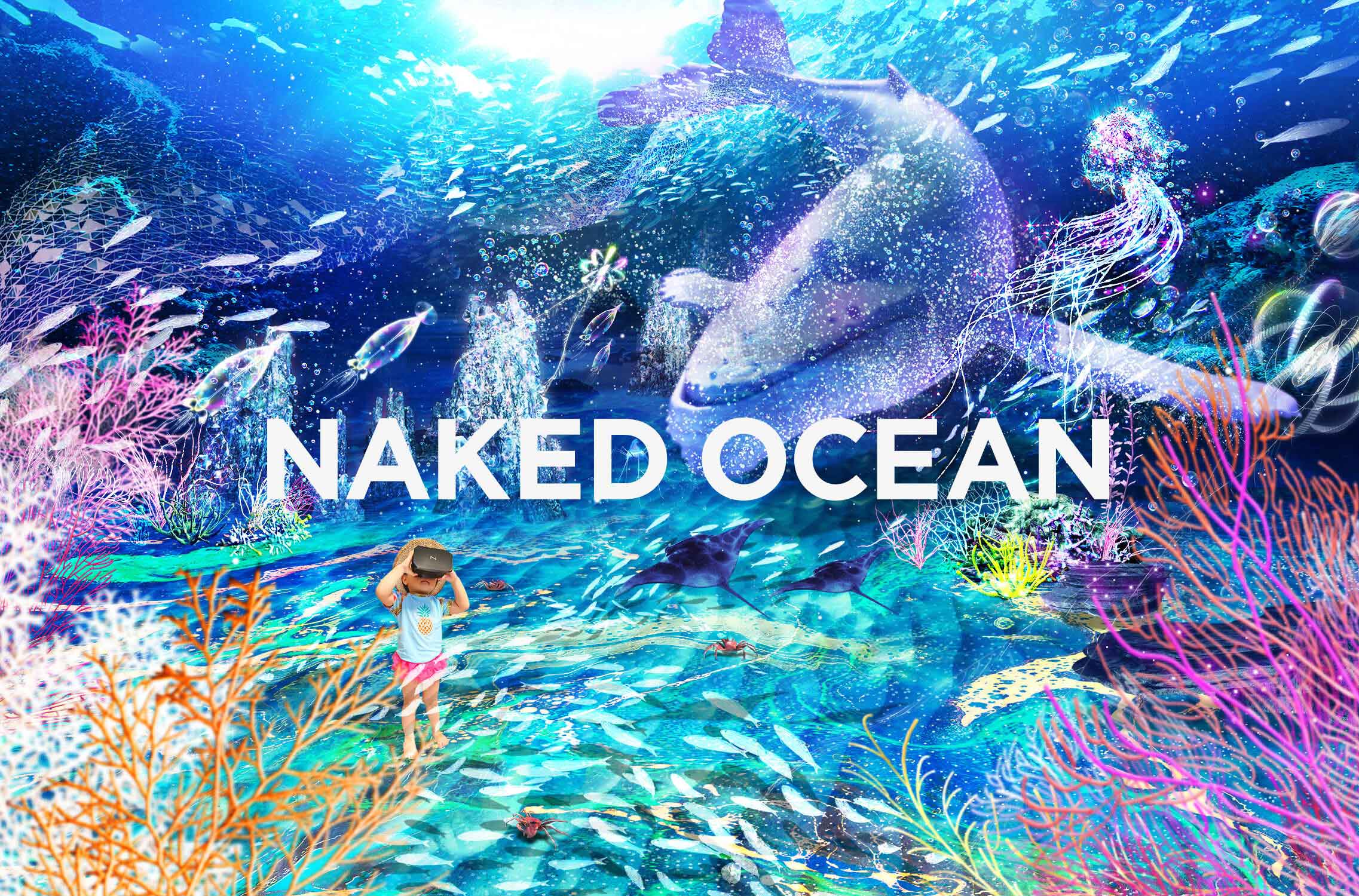 Beginning in 2014 with Enoshima Aquarium's "Night Wonder Aquarium" event, which attracted 330,000 people even though it was a nighttime only event, followed by the seasonal collaborations with Maxell AQUA PARK SHINAGAWA (since 2015) and the interactive "OCEAN BY NAKED" events in Shanghai and at Yokohama ASOBUILD (both held in 2019), NAKED has produced art and entertainment that both young and old can enjoy while also learning about the cradle of life - the ocean.

"NAKED OCEAN" is a creative project that uses a "mysteries of the sea" art theme to teach people about the cradle of life, its role in governing the ecosystems, and about SDGs.

Swimming is prohibited at beaches nationwide this summer, making it difficult to directly enjoy the sea, which is why we at NAKED developed the "NAKED OCEAN" VR experience to let users explore the the world of the deep from the comfort of their homes. In this virtual reality 3D CG video, go on a fantasy adventure through the deep sea with a sperm whale, one of the largest creatures on the planet, as your guide. Immerse yourself in the waters of the deep and experience a world brimming with life and living creatures.

In addition, with the help of the Japan Agency for Marine-Earth Science and Technology (JAMSTEC), we have created a guidebook for users to learn about the deep sea and the creatures that appear in this 3D CG VR video. Sets including the original JAMSTEC "Shinkai 6500 & Flapjack Octopus Mechanical Pencil" or the book "Paper Crafts of the Earth and Sea - Build, Play and Learn" are on sale now.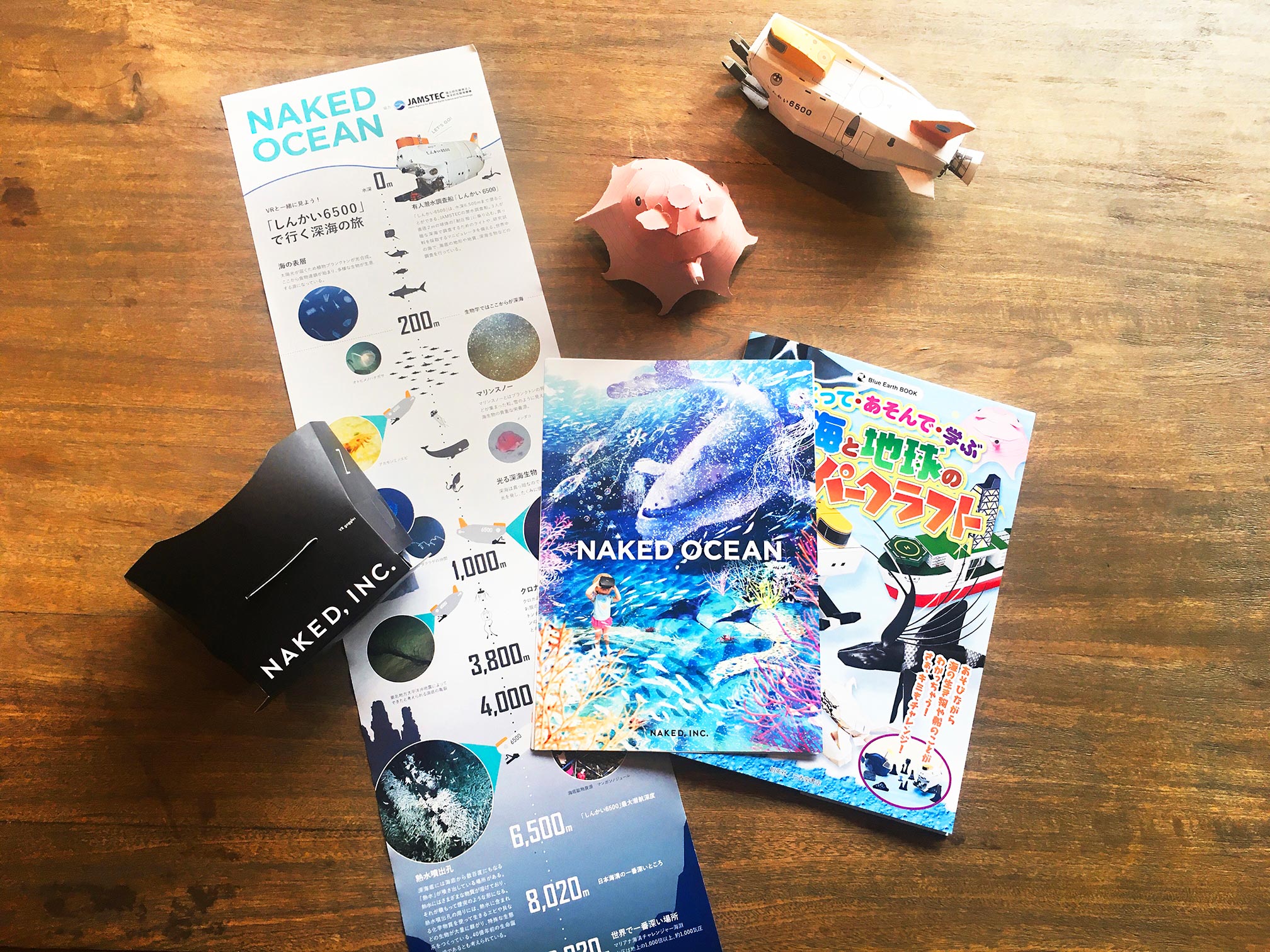 90% of the ocean has yet to be explored. These edutainment sets allow parents and children to play together while using their imaginations to learn about the mysterious and mostly uncharted world of the ocean deep.


Promo Video
About Japan Agency for Marine-Earth Science and Technology (JAMSTEC)


The Japan Agency for Marine-Earth Science and Technology (JAMSTEC) is an institute that investigates the mysteries of our planet and its oceans like changes to the global environment such as global warming, the relationship between the ecosystems of deep sea organisms and human activities, the origin and evolution of life as revealed by deep sea microorganisms, large ocean-based earthquakes, tsunamis and volcanoes, and the mineral resources of the deep sea floor. To promote coexistence with the sea, JAMSTEC conducts research in a wide range of fields and develops new technologies to support their research. JAMSTEC also operates ocean research vessels, manned deep-submergence vehicles (DSV), and other deep sea exploration systems to aid their research.


[ Product Information ]
Product Name: [NAKED, INC. VR] NAKED OCEAN
Price:
1) 1,200 yen (tax included)
2) Set including JAMSTEC's original "Shinkai 6500 & Flapjack Octopus Mechanical Pencil" 1,700 yen (tax included)
3) Set including JAMSTEC's original "Paper Crafts of the Earth and Sea, Play and Learn." 2,600 yen (tax included)
* Shipping fees are not included in the prices for items 1-3 above
Purchase here:https://naked-inc.stores.jp/
Distributor: NAKED, INC.
Cooperation: Japan Agency for Marine-Earth Science and Technology (JAMSTEC)