Digital art fireworks production "NAKED FIREWORKS" package sales start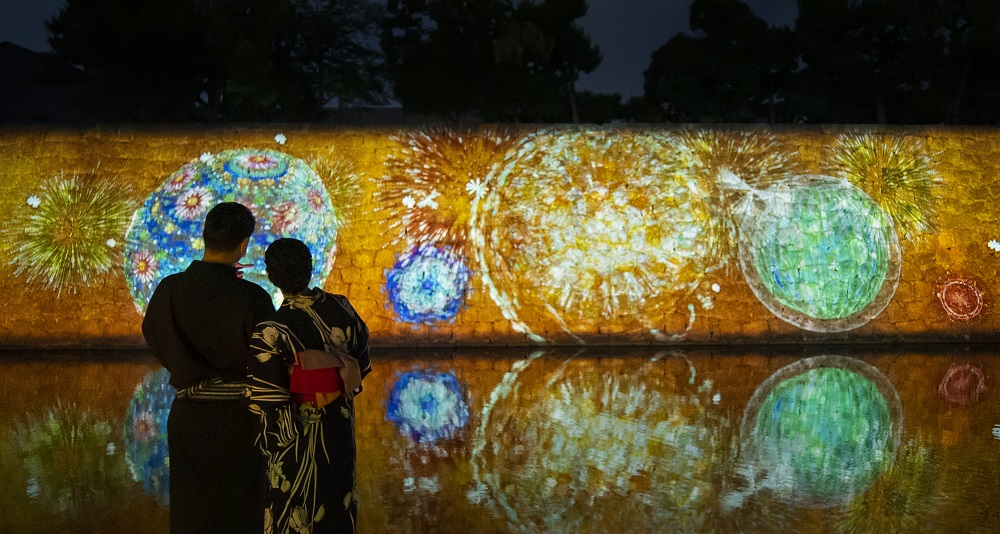 NAKED will start selling the digital art fireworks art "NAKED FIREWOKS" package for corporations.
■ Fireworks production and fireworks display with projection mapping even in places where fireworks display is not possible
"NAKED FIREWORKS" is a digital art of fireworks with a NAKED original design with a fireworks motif. Since it is projected by projection mapping, you can enjoy fireworks production even in places where it is difficult to use real fireworks. Until now, we have developed various forms such as an example of using a large-scale outer wall of about 70 m as a projection mapping fireworks display, a production using the entire wall of the room, and an example of introducing it as a part of the experience content of the event. I did. We are pleased to announce that NAKED FIREWORKS will be formatted in a standard format and we will start selling highly versatile packages. There are about 30 types of kaleidoscope-like fireworks patterns. You can choose the pattern according to the planning of the event. Fireworks production that is popular worldwide at any time, indoors or outdoors. Please feel free to contact us for events, festivals, facility / store production, etc.
"NAKED FIREWORKS" implementation example