Digital art object "NAKED BIG BOOK" package of huge book is now on sale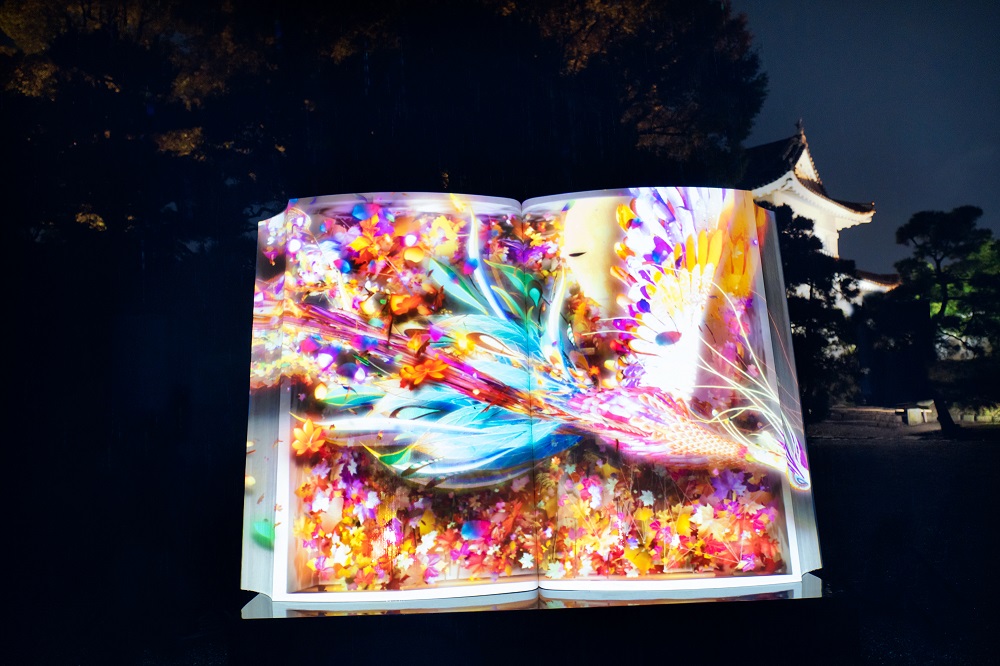 NAKED will start selling the huge book digital art object "NAKED BIG BOOK" package for corporations.
A digital art object with impact and surprise and story
"NAKED BIG BOOK" is a digital art object that uses projection mapping to create a huge book object with a NAKED original design. At the NAKED event, it is installed at the entrance as a role to invite to the world. Until now, not only our events, but also "NAKED BIG BOOK" alone has been developed in various ways such as welcome art for parties and events and digital art guides for tourist spots. With the production unique to projection mapping that makes the page look like it is turning, it is possible to develop with a story. In addition, the huge book objects have a great impact on adults as well as children. This time, the package sale of "NAKED BIG BOOK" has started. (* The cost will vary depending on the size of the BIG BOOK object and the installation environment.) Original video production is also possible (a quotation will be created separately depending on the production content). Please feel free to contact us regarding installation conditions and costs.
"NAKED BIG BOOK" implementation example